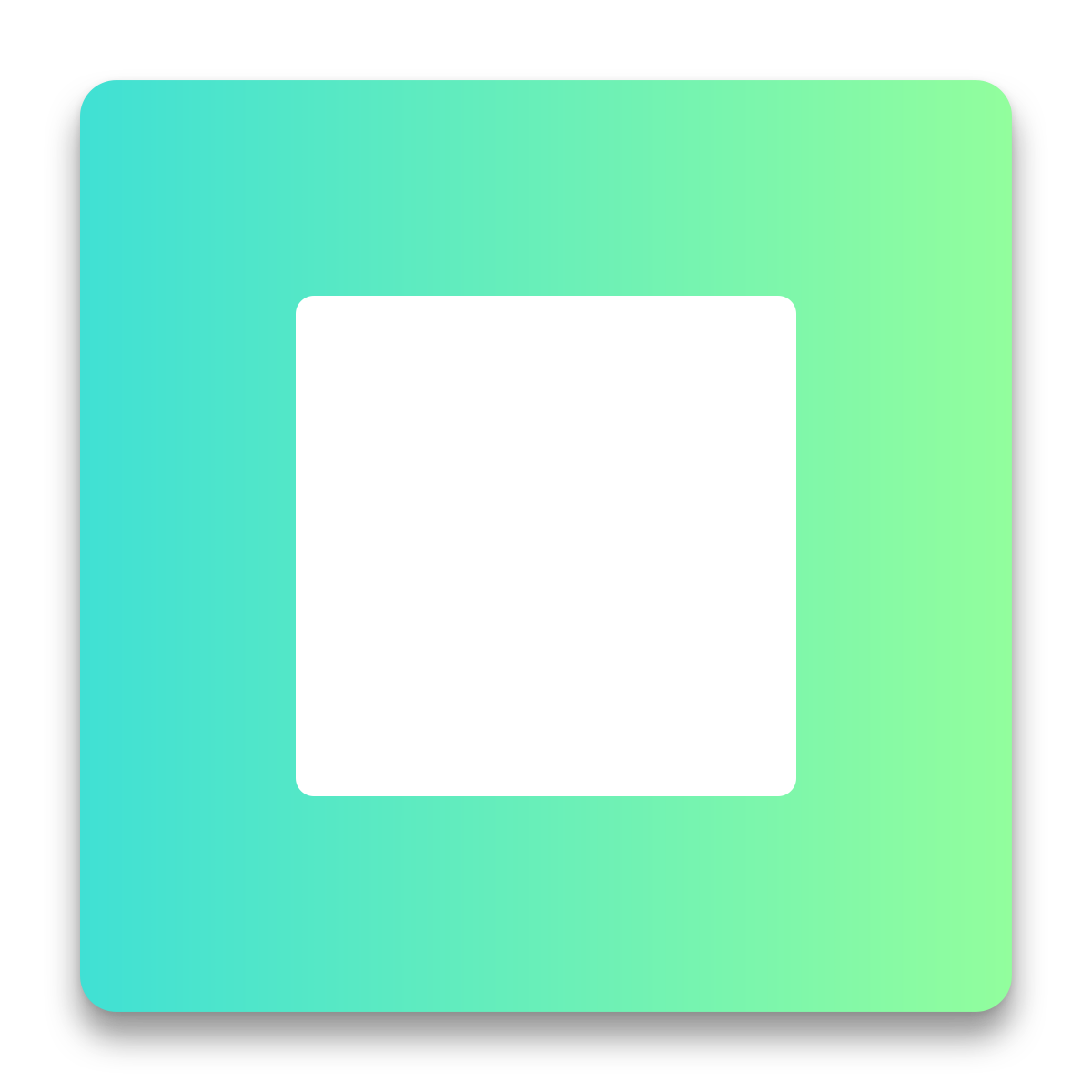 Refined Evernote desktop app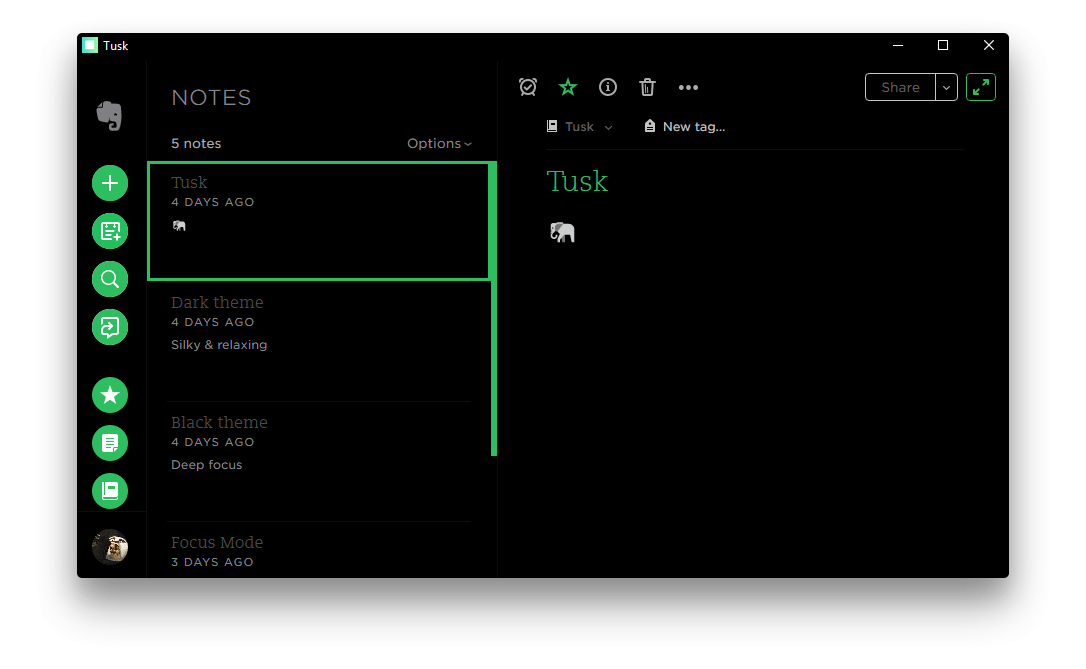 Tusk is an unofficial, open source, third-party, community driven, free Evernote app with a handful of useful features.
---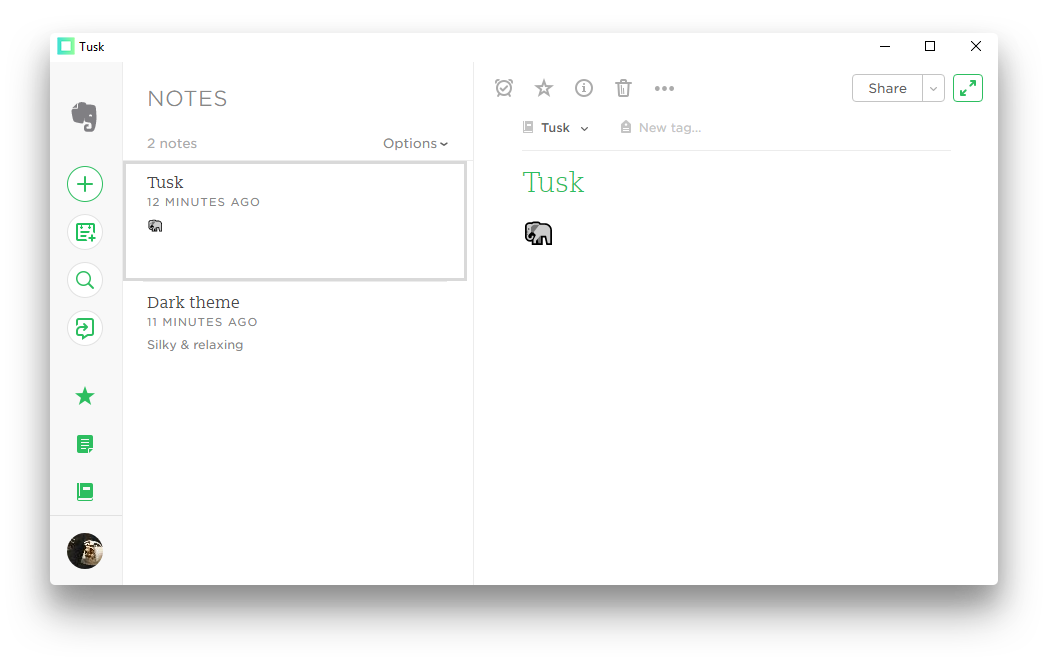 Refreshing dark & light vibrant themes.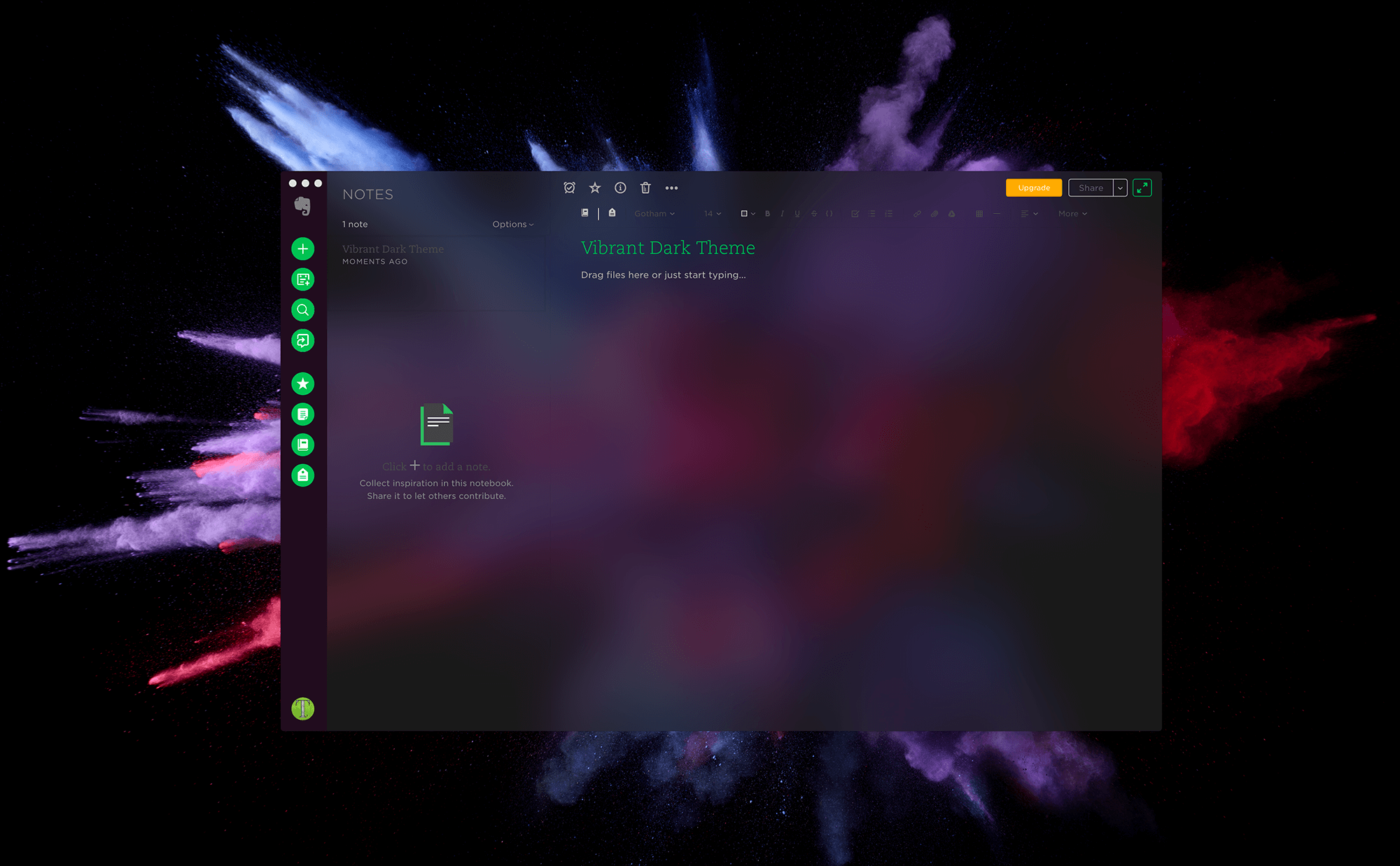 Perfect for glossy screens.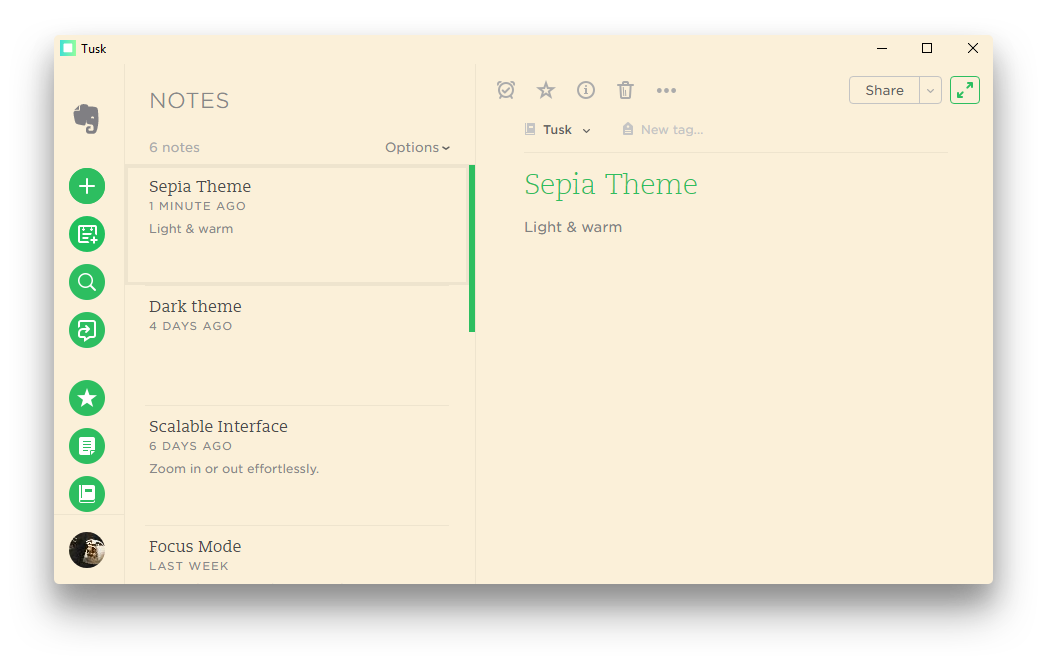 Silky & relaxing.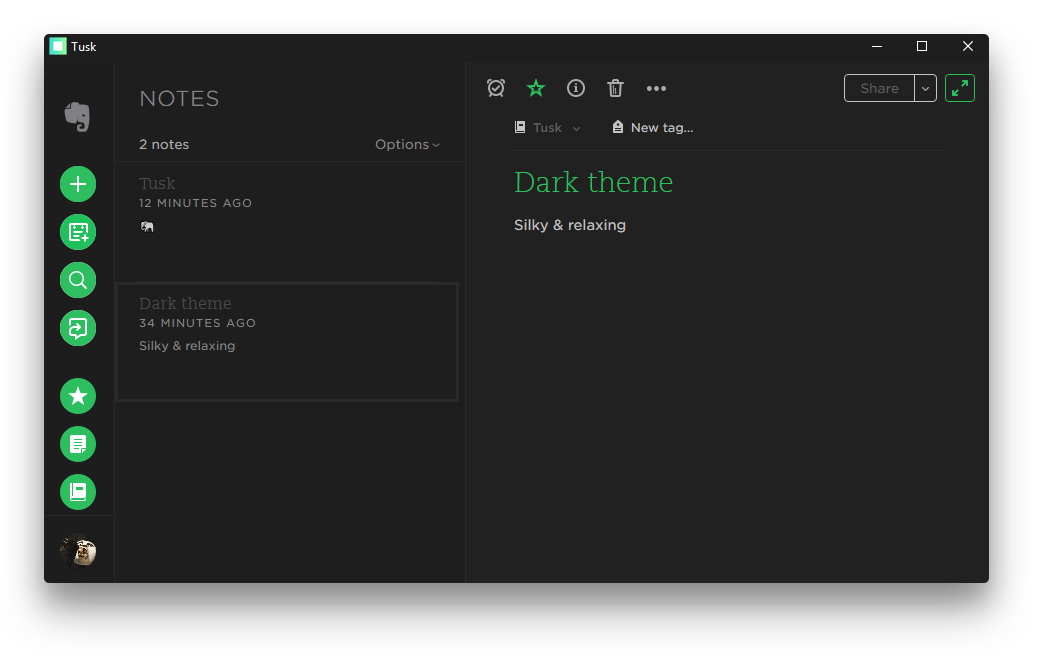 Deep focus materialized.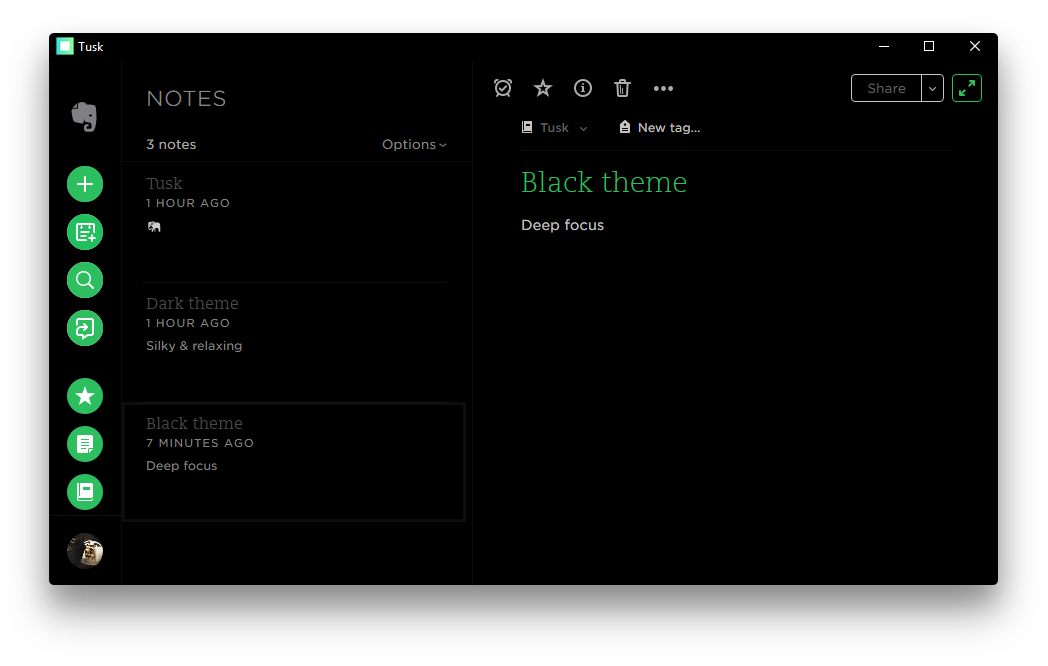 Immerse yourself in a distraction-free note-taking mode.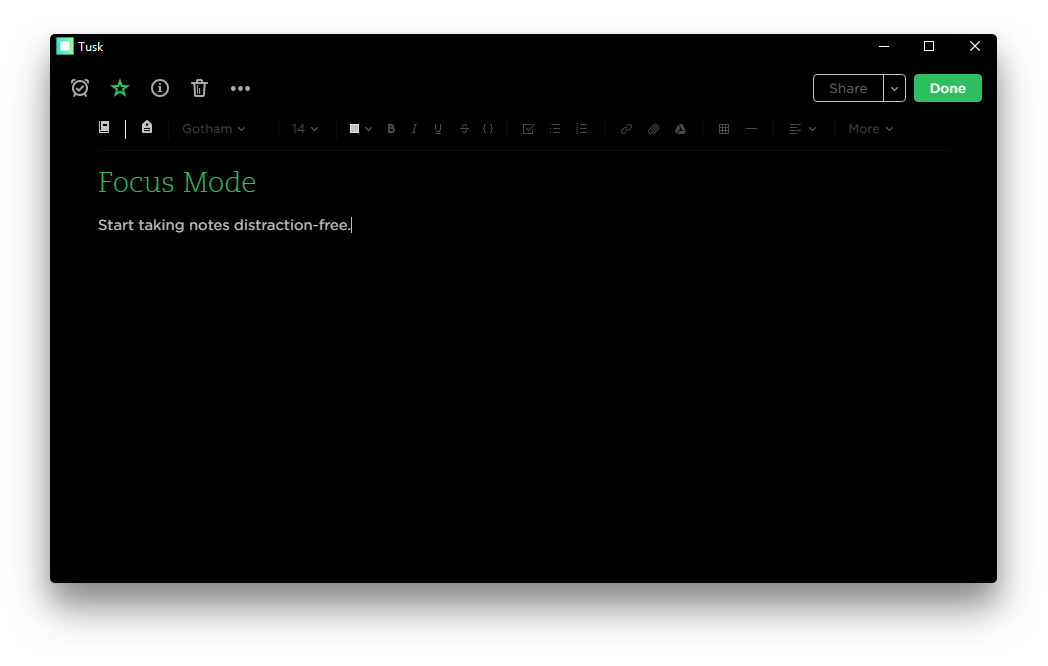 Keep your productivity to the maximum no matter the screen size.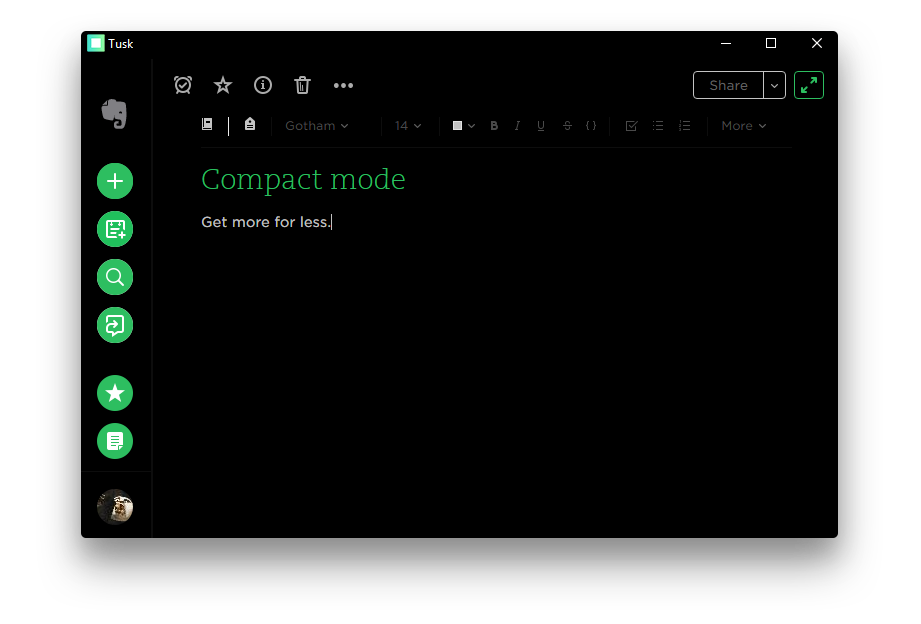 Transfering your notes from screen to paper is only a keystroke away.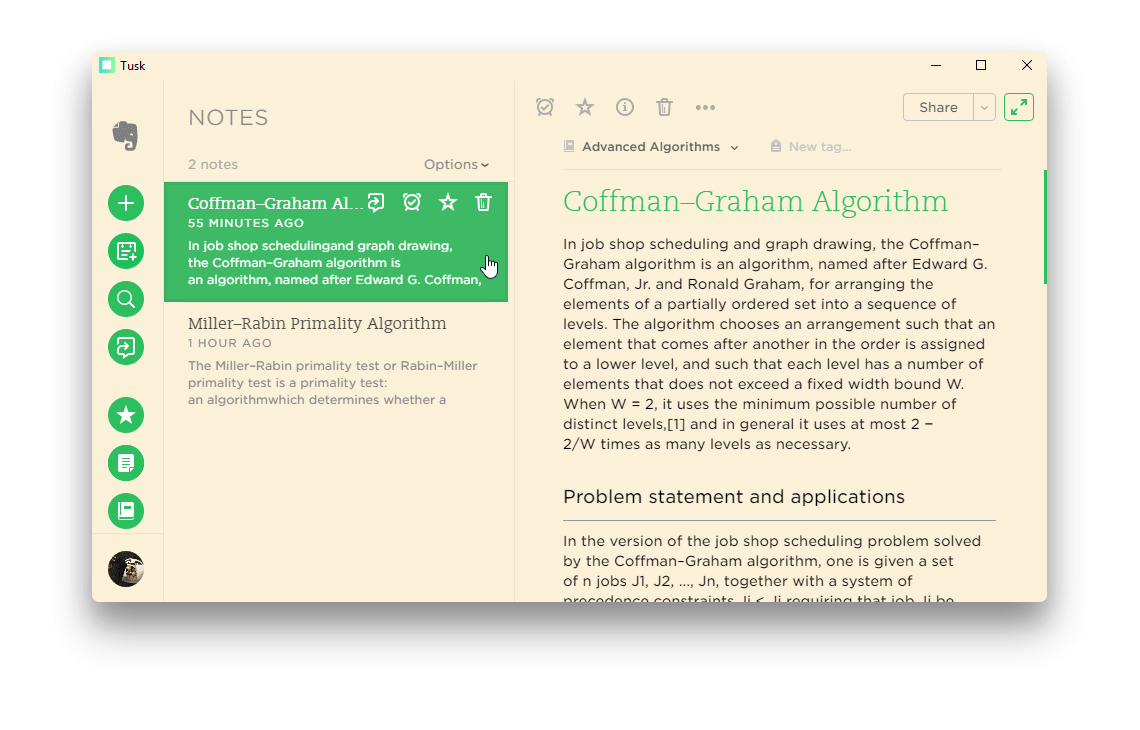 Navigate seamlessly without taking your hands away from the keyboard.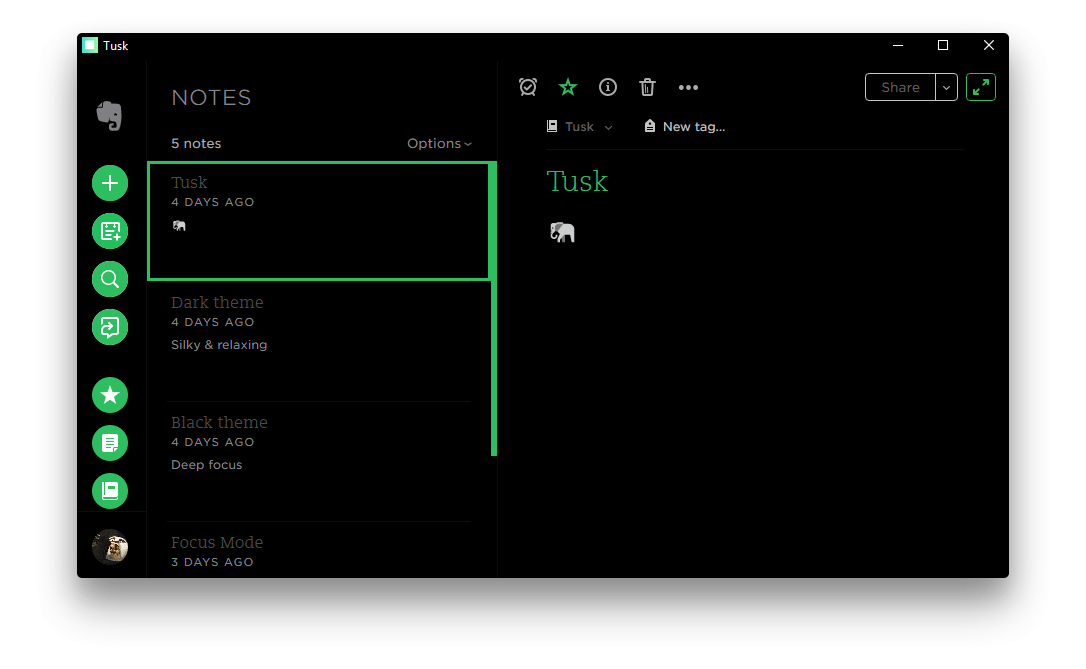 Export and save your notes effortlessly on your machine as `pdf` files.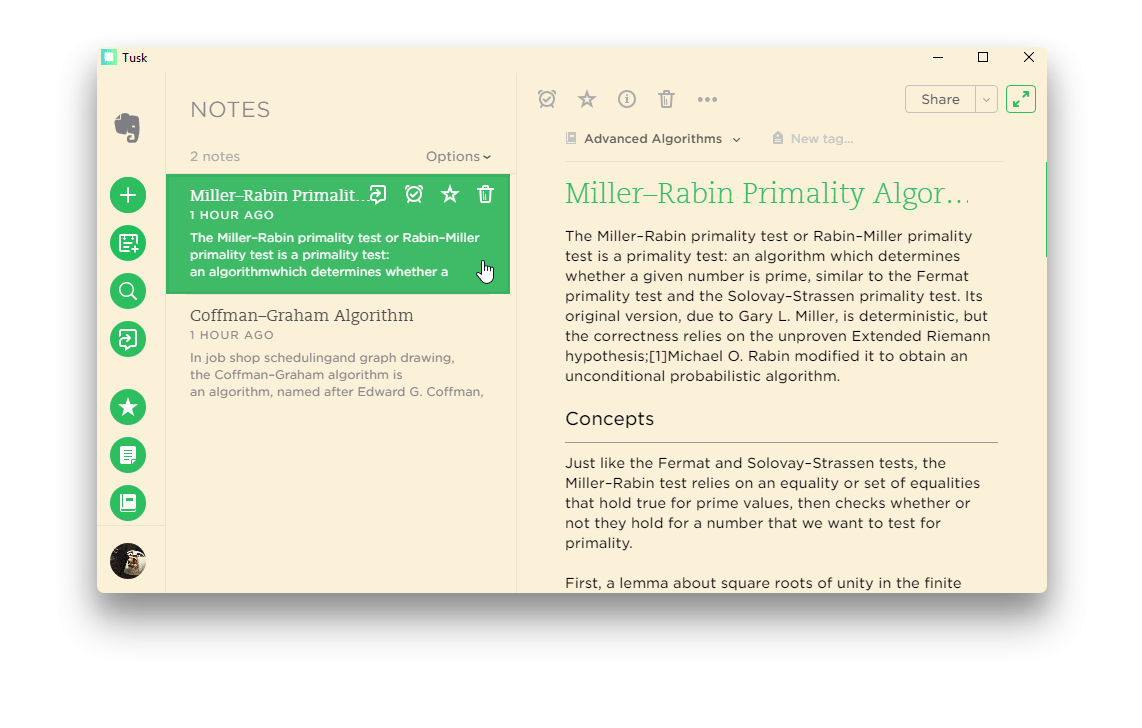 Login with your Yinxiang account through the Tusk > File menu.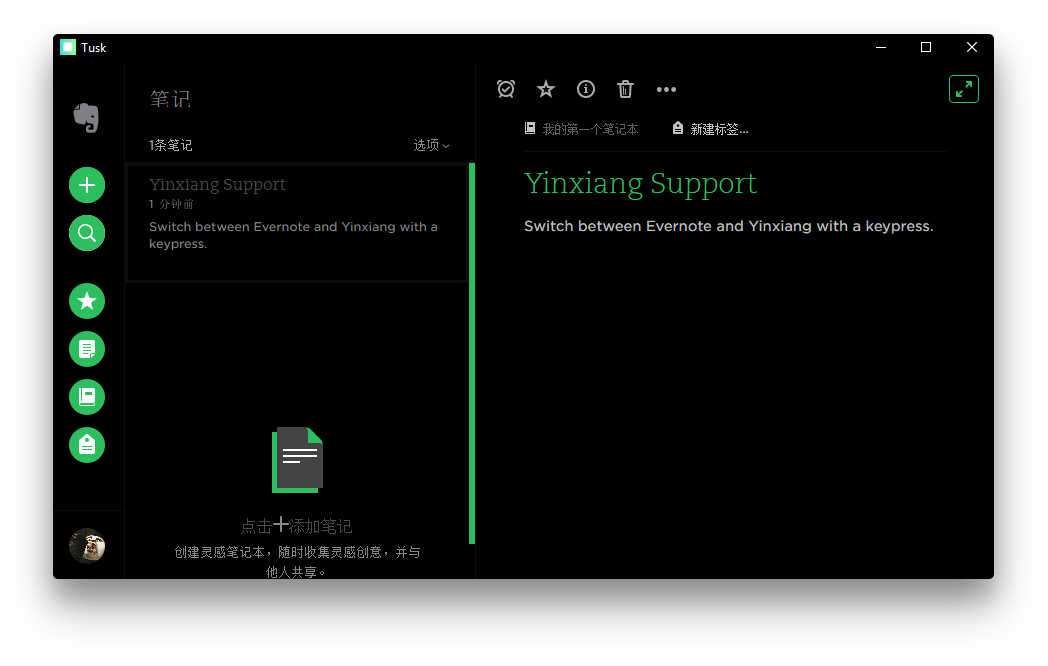 Adjust the zooming factor to your own preference.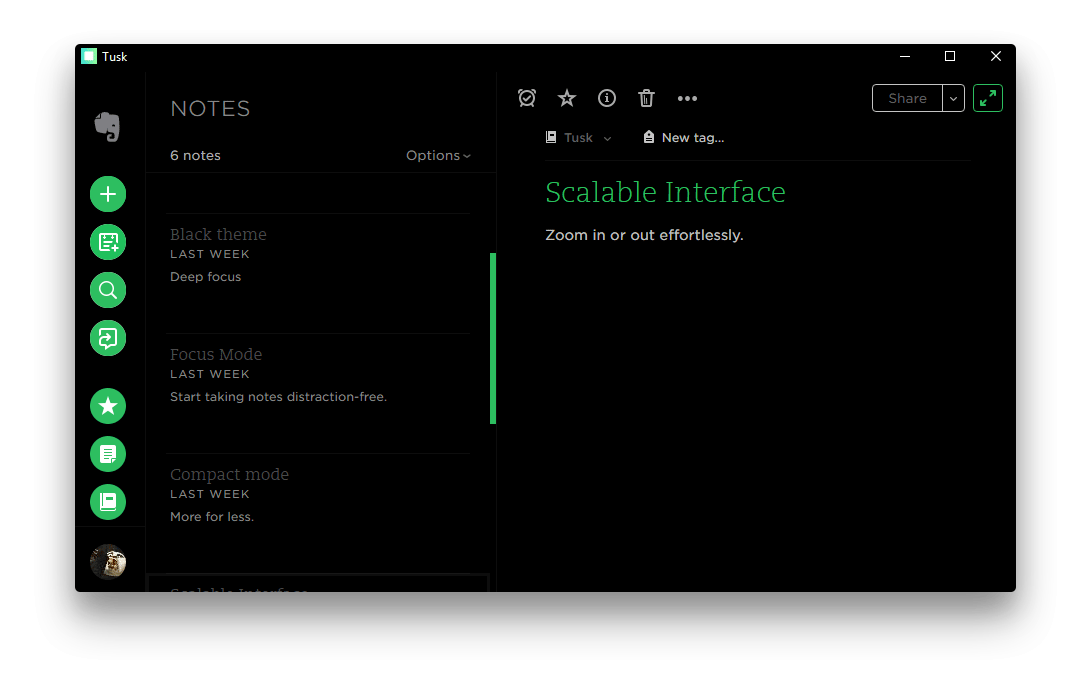 View all the features in detail on Github.